Pharmaceutical Manufacturing Equipment Suppliers
Application Industry
We are the world renowned Pharmaceutical Manufacturing Equipment Suppliers for Indian and international markets. These machines are used in manufacturing of Chemicals, Camphor, Detergent, Pharmacy, Pharmaceuticals, Confectionery, Food Stuff, and their allied industries. We have gained a remarkable position in the market being backed by our continuous efforts. Moreover, we have generated a huge clientele in our pharmaceutical manufacturing field.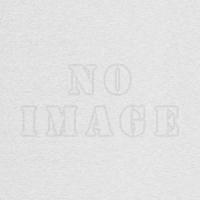 Pharmaceutical Manufacturing Equipment Suppliers
make Industrial drying ovens that are used across a variety of industries and analysis laboratories for easy applications, like drying and sterilizing pharmaceuticals. They are also conducive to be used in complicated processes that need controlled heating and temperature uniformity which help facilitate bonding and solidification.
Pharmaceutical Tablet Tray Dryers
Trover introducing pharmaceutical tablet tray dryers (GMP) that are used in pharmaceutical, cosmetic, confectionery, food and allied industries for different drying and heating applications. We are using superior quality raw material for better performance and customer satisfaction equipped with a digital temperature controller and control panel.
Trover machines are highly efficient and durable when Tested on various quality parameters and conditions.
Our Range Of Tray Driers:
| Model | T12T | T24T | T-48T | T-72T |
| --- | --- | --- | --- | --- |
| Type | 1 Way | 1/2 Way | 1/2 Way | 1/2 Way |
| Version | GMP | GMP | GMP | GMP |
| Temp. Range | 0-110 | 0-110 | 0-110 | 0-110 |
| Trays | 12 | 24 | 48 | 72 |
| Dimensions | 119x106x127 | 186x106x126 | 195x102x198 | 142x198x198 |
As it is clear from the name coating machine in pharmaceutical industry & coating pan are used for sugar and film coating and polishing of factory-made tablets and pills within the pharmaceutical and confectionery industry. Coating machine is offered in 12″ to 72″ size with or without wafers and hot air blower.
Trover coating pan offers smooth operation low maintenance and long service life. Trover is the answer to your tablet coating machine in pharmaceutical industry requirements. Our machines are ready to work any kind of shape of tablets, pellets and any kind of method as film pellet coating, and that we have the most effective system for sugar coating.
* Film coating
* Sugar coating
* Pellet producing method
The double cone blender is employed to provide uniform solid-solid mixture. Intermixture is a common step in the manufacture of product for industries like pharmaceuticals, food, chemical, cosmetics, detergents, fertilizers and plastics.
We offer double cone blender that's employed in a range of manufacturing industries. Double cone blender is an economical and versatile machine used for mixing of dry powder and granules homogeneously. All the contact components of the mixer are made of SS with grades as needed by customers. Our double cone blender offers uniform mixture and straightforward discharge of material. The double cone blender is applicable for pharmaceutical, food, chemical, and cosmetic production.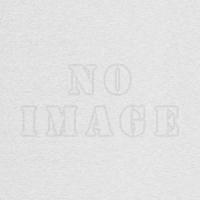 Pulverizer of an auto-collision system between two rotors is manufactured by highly technological technique. It is very useful to grind/crush brittle things and as well as less fiber in pharmacy, food, confectionery units.
Leading makers and suppliers of an intensive range of Grinding Machines. making use of prime quality stuff, these machines are factory-made in accordance with set industry standards and norms. Further, to make sure its performance, durable construction and efficiency, these machines are checked and tested on varied parameters by our quality controllers.
Salient features:
* Dynamically balanced rotors
* Auto collision system
* Rubber seated door
* Safe bearings assembly from dust particles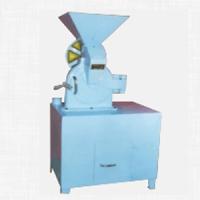 Stainless-steel sugar grinder pulverizeremployed in feed, pharmaceutical, chemical, food, mineral manufacturing industries, appropriate for crushing dry brittle materials. The machine structure is easy, solid, sleek operation, crushing materials quick and uniform.
Vibro sifter is a necessary equipment for the gradation of materials in several laboratory and industrial processes. Ideally, these are circular unitary gyratory screens that also are mentioned as vibrating sifters, vibro sieves, control sieves.
We offer wide variety of Industrial Kneading Machine that are manufactured using steel body equipped with tilting stainless-steel kneading drum & arms. Highly efficient machine takes flour kneading time of ten minutes only.
The flour/Atta Industrial Kneading Machine comes with a tiltable U-shaped mixing drum with all attached parts made form food-grade material with T-type specific angled mixing arms for uniform mixing. The drum covered with stainless steel. Oil bath reduction gearbox for continuous and noiseless running.
Tilting: By the steering wheel
Salient features
* Easily Cleanable Parts
* Dependable Performance
* No Foundation Required
* Tilting Type Drum for Easy Discharge
* Equipped with tilting chrome steel kneading drum & arms
* Super efficient with kneading time ten minutes
* Operational convenience.
| Product | Features |
| --- | --- |
| Flour(Atta) Kneading Machine | Capaciity 20KGs, 25KGs, 50KGs, 75KGs & 150KGs/Batch |
| Potato Peeling Machines | Capaciity 10KGs, 25 KGs/Batch |
| Vegetable Cutting Machine | - |
| Detergent powder Machine | - |
| Gachak/Rewri Machine | - |
| Sugar Grinding Machine | - |
| Sugar Pulling Machine | Fanta Machine |
Address
6214, Kapurthala Road Opposite Suraj Palace, Nakodar, Jalandhar, Punjab - 144 040